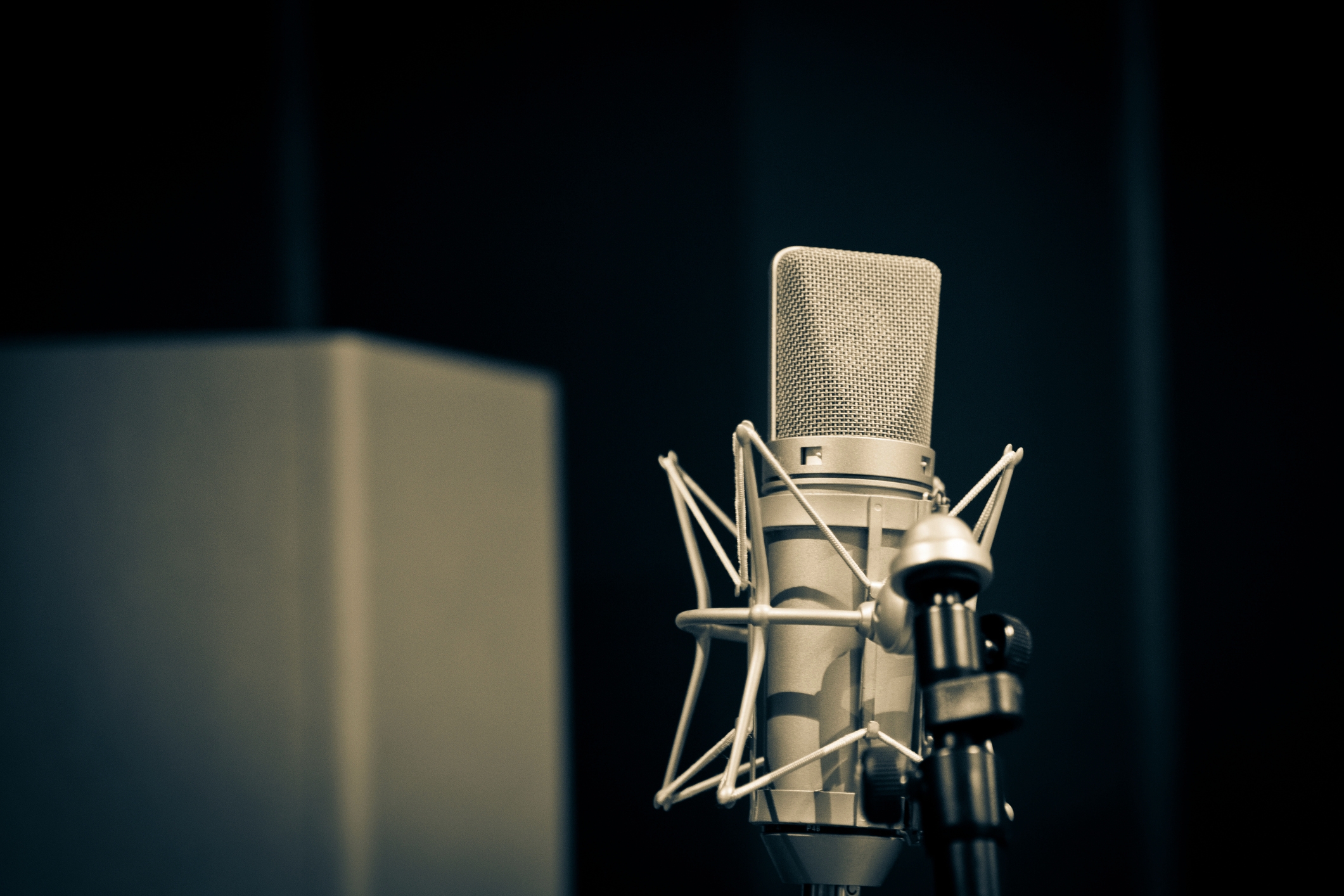 THE VERSATILE BARITONE THAT STANDS OUT
"Incredible…warm, authoritative, and sublime" -
Christian Berkey, happy client
VOICEOVER DEMOS
Clients keep coming back for the warm, friendly midrange reads. My wheelhouse includes:

*likeable commercial guys
*clear, easy to understand corporate projects
*imaging that cuts through
*empathetic, convincing narration
STUDIO
A great voiceover is a great performance captured by great gear. I use the extremely clean and precise Neumann TLM-103 to catch the detail of character work, and the fabled Sennheiser 416 shotgun when rich, powerful narration or imaging are on the menu. Down the chain it's Onyx pre-amps in a Mackie 802VLZ4 mixer fed through an Apogee One interface into a Macbook Pro. A phone patch is available for client-directed sessions, all from my home studio engineered and built by the talented Steve Sisk of Hush Studio Booths.
THE FELLA
Hi. I'm a Voice Artist, Actor and Broadcaster based in Vancouver, BC. When I'm not in my home studio making client's projects shine, I'm either co-hosting the morning show on Canada's most-listened to country station (93-7 JRfm), working on set, playing guitar, or being loud with my wife and kids.
My Saskatchewan farmboy raisin' means I take the job seriously, but not life. Let me help you with the voiceover on that thing that needs to sound great.
THE RESUME
Commercial clients include Toyota, Honda, McDonalds, Rogers, Mr. Lube, Telus, Fantastic Sams, Ford, Audi, Future Shop, Tim Hortons, Coast Capital Savings, Midas, BC Hydro, Gupta Media and more.
Animation credits include Marvel Knights: Wolverine Weapon X, Megaman: NT Warrior, Inuyasha, the new Fantastic Four, Ghost in the Shell 2, Superbook and others.
Screen credits include the features The Watchmen, The Company You Keep, The Exorcism of Emily Rose, American Mary, a lot of episodic tv and a bunch of fairly awful TV movies. Complete IMDB listing here.
CONTACT
Let's talk about your project and how the right voiceover can help it cut through. Call me here in beautiful Vancouver at 604-315-2529 or drop a line. Cheers!